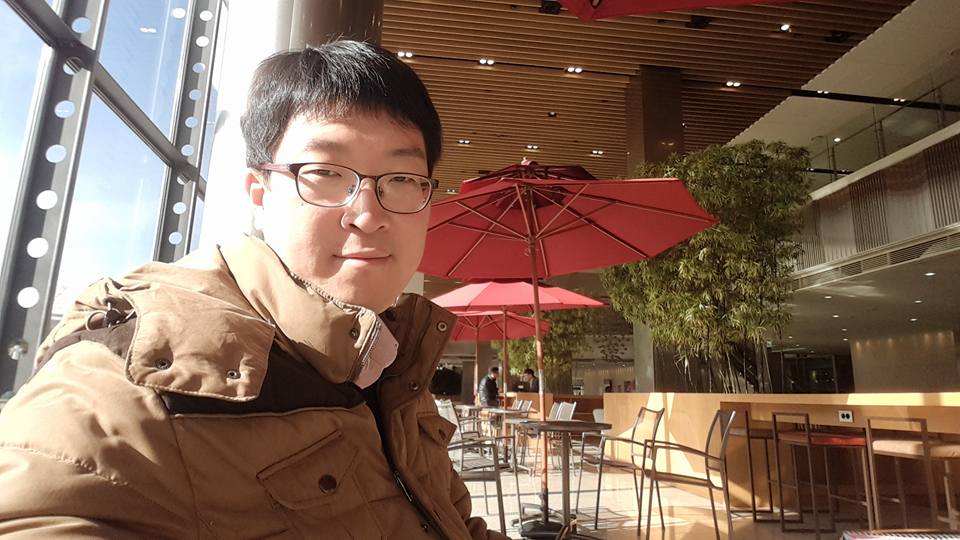 About
I'm a constantly challenging developer.
Objective
Software Developer (Web)
Key Competencies
for Software Developer (Web)
Business analysis and rapid development environment adaptability

Various development environment adaptability experienced in many projects.
Analytical skills of business process with the credentials of the information processing article.
Understand the ERD, analyzing the flow of data, improve processing business.

Quality improvement capacity

Improve the errors and bugs through scrupulous testing.

Document processing capability

History management about the schedule and content of the business.
Document creation capabilities such as user guides and work proceeding.
Work Experience
Rich & Co.

Feb.2018 – Present

Manager
Developed a rights management system that works with internal systems of the company.
Work Experience continued.

Freelancer

Feb.2015 – Jan.2018

DONGBANG
Seoul, KOREA
Manager
Develop web application for listening to manage the recorded files that were consulted by Call Center.

Aug.2014 – Dec.2014

CITUS
Seoul, KOREA
Manager
Re-built web application to manage agricultural genetic information in National Institute of Agricultural Sciences.

Apr.2014 – Aug.2014

NBREDS
Seoul, KOREA
Assistant Manager
Develop authentication system to target the customers in SK Telocom.

Jul.2013 – Mar.2014

STAM
Seoul, KOREA
Assistant Manager
Develop web application to manage weather system in SK Planet.

Trionsoft Inc.

Feb.2013 – Jun.2013

Seoul, KOREA
Assistant Manager
Maintenance of existing systems and develop new systems. Implementation of the login process using the certificate.

Freelancer

Oct.2012 – Dec.2012

Oniontech
Gyeonggi-do, KOREA
Assistant Manager
Modify existing Web applications, and implementation of new business processes. Implementation of SMS Message segmentation process.

Jun.2012 – Oct.2012

Trionsoft
Seoul, KOREA
Assistant Manager
Java-based business process implementation of web applications.

DIREA Co., Ltd

Jun.2009 – May.2012

Seoul, KOREA
Staff
Development web application for FEP monitoring system. Development window java application to create an electronic document interface used by MCI.
Software/Systems Skills
Programming language

Java, Jsp, FreeMarker, javascript

Open Source
Framework
Database
ORM
TOOL

Eclipse, Toad, SQL Developer, MS Office,, etc.
Education
Bachelor's degree in Dongshin University. 03/2001 – 02/2009
Academic
Java Expert by Bit Academy.
Java Programming Language by SUN.
Java Programming Language Workshop by SUN.
Servlet & JSP with JDBC Workshop by SUN.
Occupational personality type
ENFP(Extrovert Intuitive Feeling Percieving)